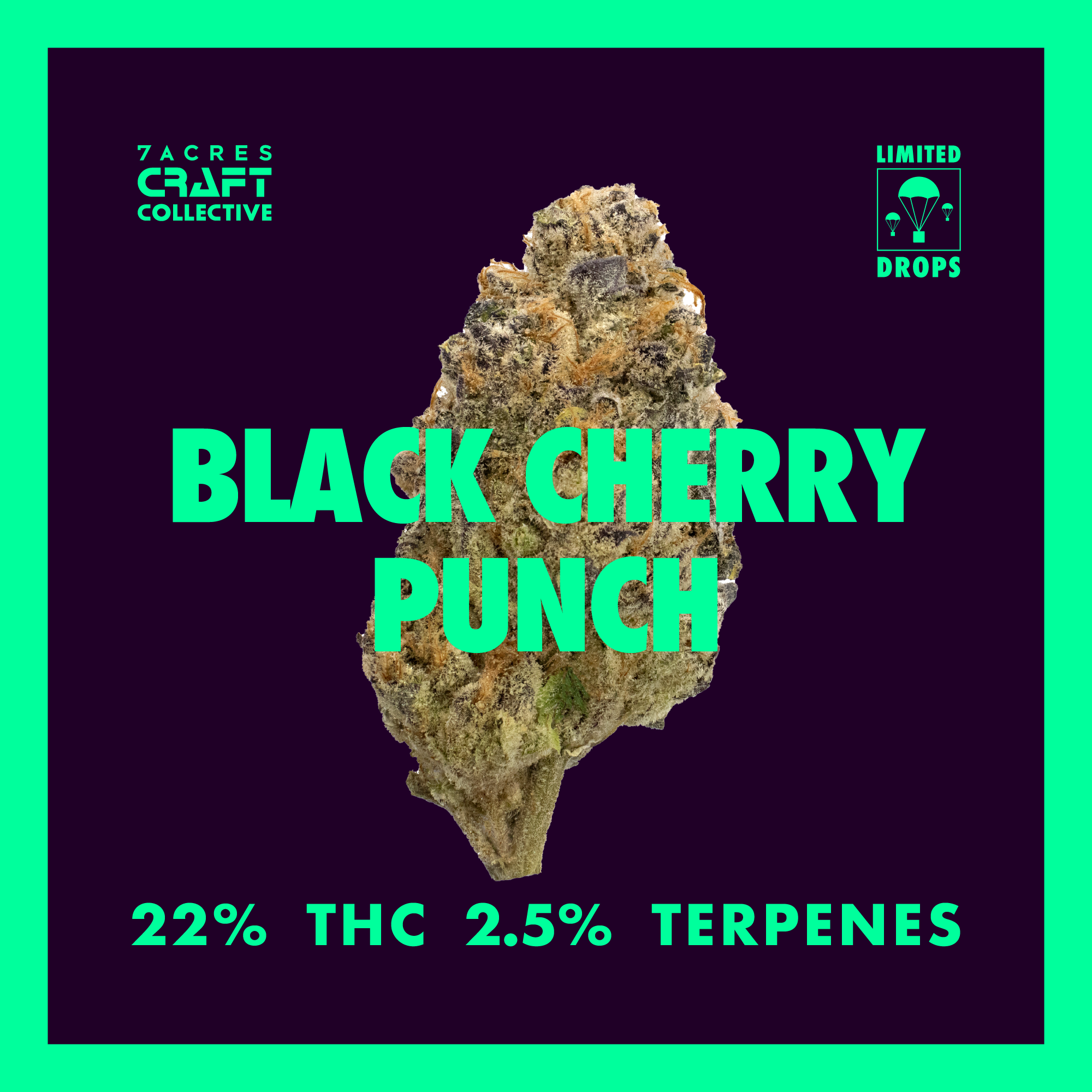 BLACK CHERRY PUNCH
GROWN IN QUEBEC
The 7ACRES Craft Collective team specifically selected this lot of Black Cherry Punch for its high THC and dessert forward aroma. Featuring an abundant coating of milky white trichomes on dense, light green and dark purple buds this cultivar is easy on the eyes. The potent aromatic profile of sweet and fruity notes with hints of dough and grape are sure to please even the most discerning of palates. Genetics: Purple Punch x Black Cherry Pie. Small batch, indoor craft grown in QC. Full plant hang dry, hand trimmed and masterfully cured.

LINEAGE.
Purple Punch + Black Cherry Pie
AVAILABLE IN.
Saskatchewan, Manitoba, Newfoundland & Labrador + PEI
TOP TERPENES.
Limonene
Caryophyllene
Myrcene
Linalool