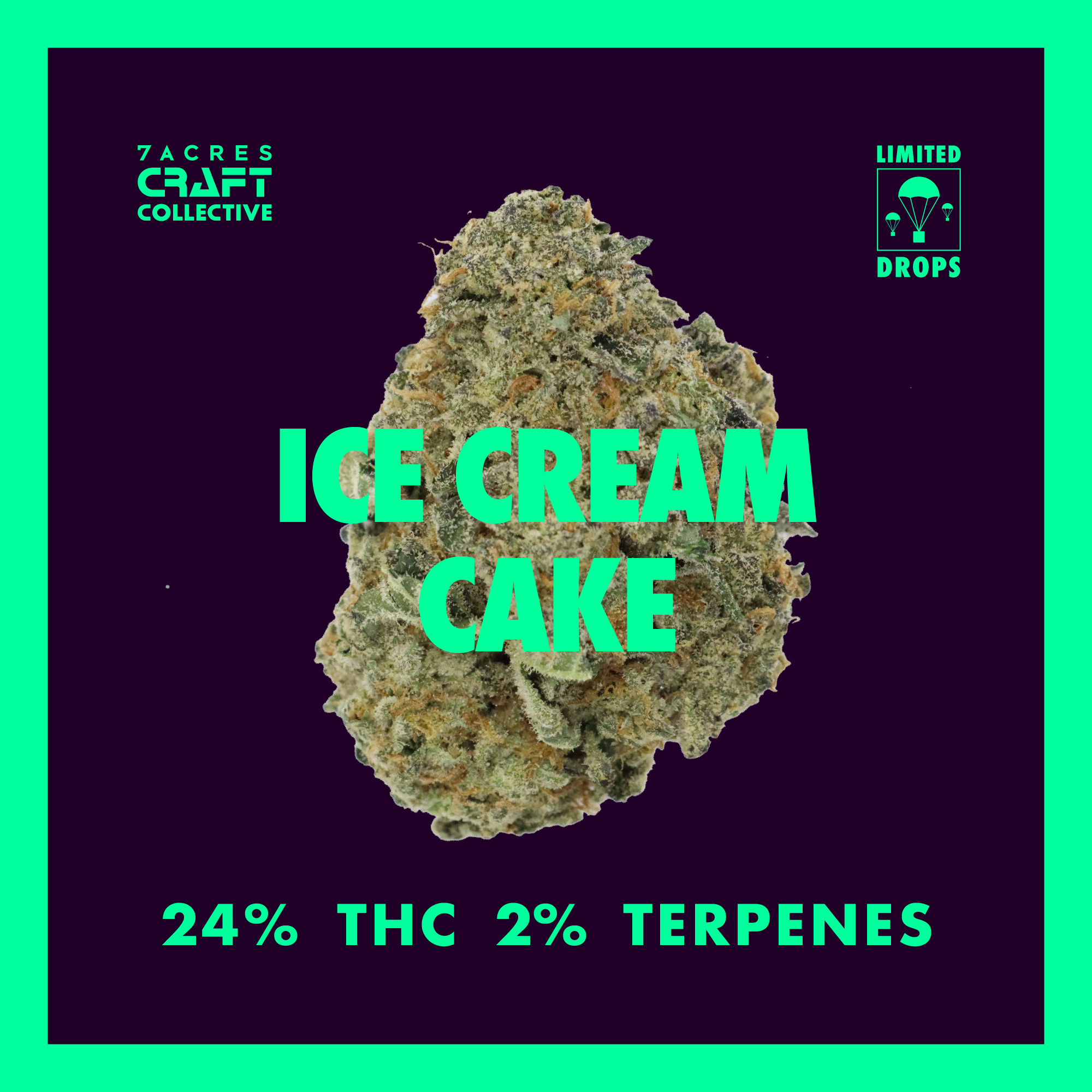 ICE CREAM CAKE
GROWN IN ONTARIO
This particular Ice Cream Cake phenotype was selected by 7ACRES Craft Collective for its indulgent aromatic profile, high THC and beautifully large dense buds. True to its name, this cultivar exhibits notes of creamy vanilla, sweet lemon and doughy cake. Genetics: Gelato #33 x Wedding Cake. Small batch, indoor craft grown in Ontario. Hand trimmed and masterfully cured. Limited Quantities Available.

LINEAGE.
Gelato #33 + Wedding Cake
AVAILABLE IN.
British Columbia, Alberta, Saskatchewan, Manitoba and Ontario
TOP TERPENES.
d-Limonene
beta-Caryophyllene
Nerolidol
Linalool
AROMATIC NOTES.
Creamy Vanilla
Sweet Lemon
Doughy Cake