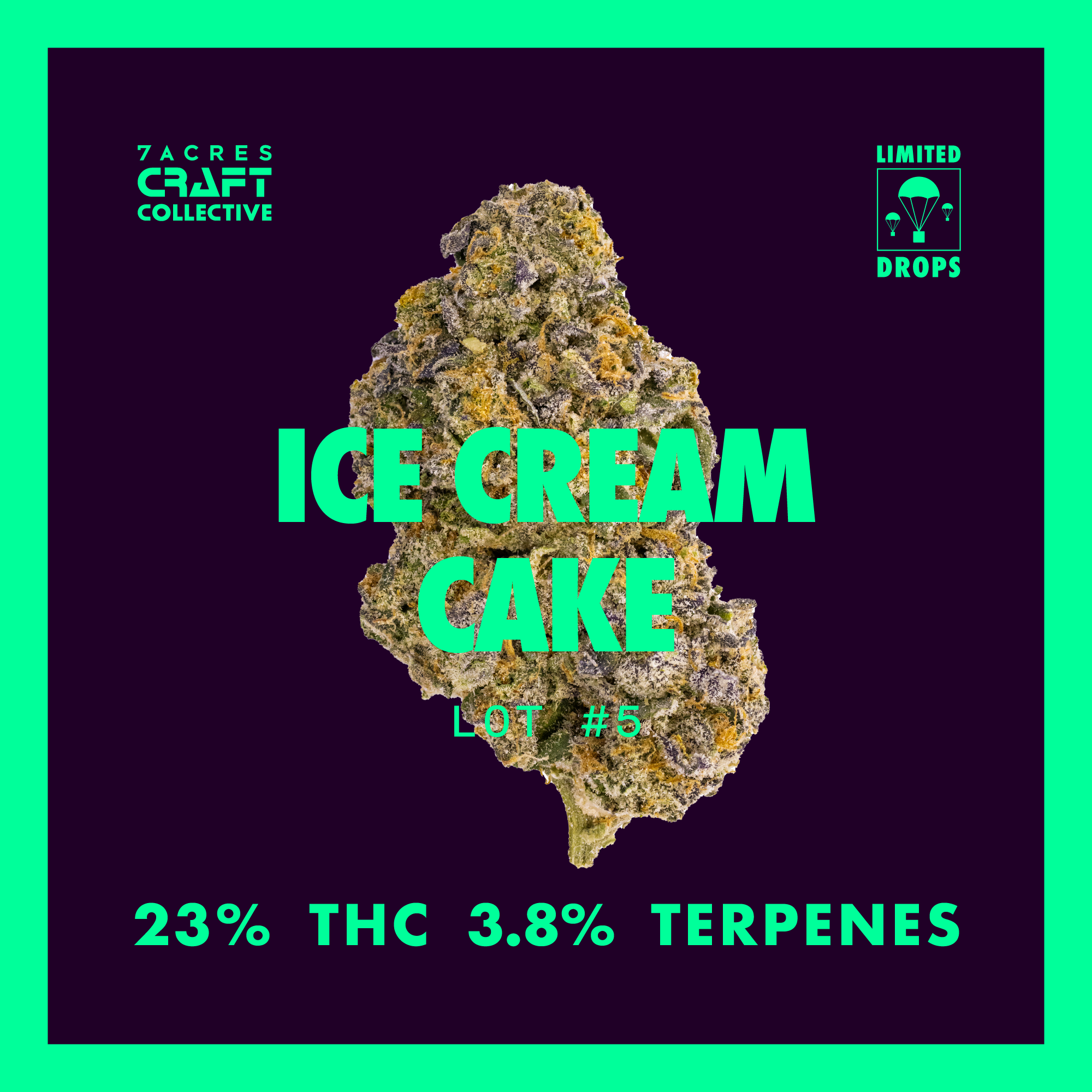 ICE CREAM CAKE LOT #5
GROWN IN ONTARIO
This particular lot of Ice Cream Cake was selected by 7ACRES Craft Collective for its indulgent aromatic profile and high THC. Every jar is packed with beautiful dense buds that are absolutely caked with milky white trichomes and jaw dropping deep purple hues. True to its name, this cultivar exhibits notes of creamy vanilla, sweet lemon, doughy cake and a hint of gas. This is the cake you have been looking for. Genetics: Gelato #33 x Wedding Cake. Small batch, indoor craft grown in Ontario. Hand trimmed and masterfully cured. Limited Quantities Available.

LINEAGE.
Gelato #33 + Wedding Cake
AVAILABLE IN.
Manitoba, Ontario, Newfoundland & Labrador + Quebec
TOP TERPENES.
d-Limonene
Alpha-Cedrene
beta-Caryophyllene
Linalool
alpha-Pinene
AROMATIC NOTES.
Creamy Vanilla
Sweet Lemon
Doughy Cake