Jack Haze is 7ACRES first proprietary cultivar and is a true sativa. A savoury cultivar with bright, terpinolene-dominant aromas, balanced with a signature spice reminiscent of the Jack Herer strain. The cultivar has a truly unique aroma of pine and sweet citrus with crisp, lively spice notes.
We asked the top cannabis chefs in Canada to provide their best recommendations for infused recipes and meal pairings for each of our cultivars. For Jack Haze, they recommended delicious preparations for cinnamon buns and cheesecake.
Our first recipe was prepared by Cody Lindsay, also known as The Wellness Soldier, who is Canada's leading cannabis cooking educator with a focus on helping veterans. He is a chef of 20 years that has been featured on Bong Appetit, Leafly, Lift&Co., CLN, CBC, CTV and more. Cody learned to be a cook while serving in the Canadian military.
The Wellness Soldier recommends pairing or infusing 7ACRES' sativa-dominant Jack Haze with his signature cinnamon buns with cream cheese icing.
"The sweet citrus and hint of pine notes lend well to my signature Cinnamon Buns recipe. Those uplifting citrus and pine notes add a wonderful taste and smell when combined with cinnamon!"
Recipe #1: Cannabis Infused Cinnamon Buns with Cream Cheese Icing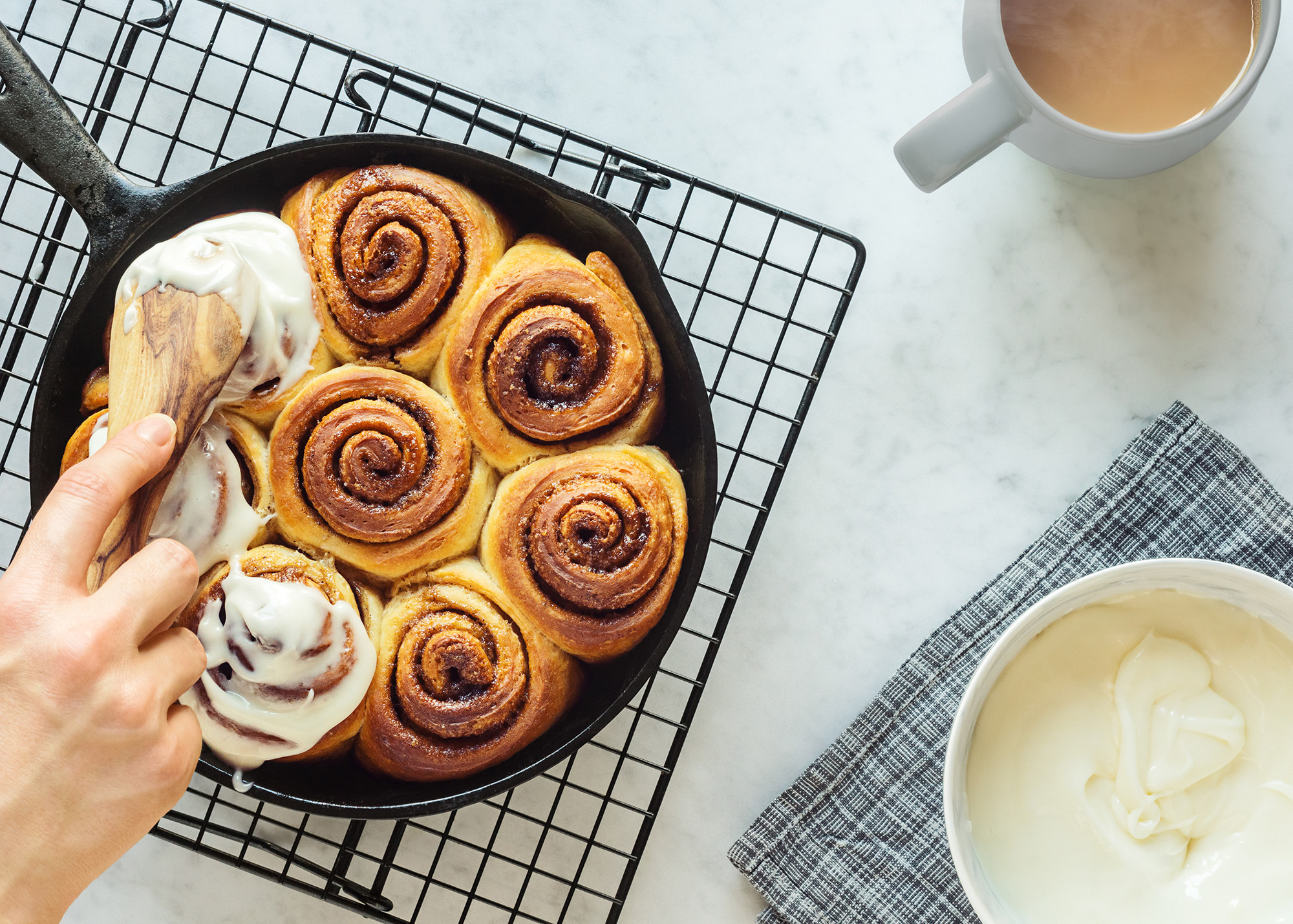 Cinnamon buns are a delectable dessert with a fluffy sweet dough filled with cinnamon brown sugar mix and topped with cream cheese icing. A perfect treat to accompany the sweet and spicy flavours of Jack Haze. The dough in this recipe takes about two hours to prepare but it is absolutely worth every minute.
Ingredients
To create the Dough
1 Tbsp Instant Yeast
1 Cup Milk, warm (115 F),
1/3 Cup Sugar
1/2 Cup Butter
1 tsp Salt
2 Eggs, large, room temperature
4 Cups All Purpose Flour
To create the Filling
2/3 Cup Brown Sugar
1 ½ Tbsp Cinnamon, ground
¼ Cup Butter, unsalted, softened
To create the Cream Cheese Icing
4 Oz Cream Cheese, softened
¾ Cup Powdered Sugar
½ tsp Vanilla Extract
Step-By-Step Instructions
Preheat oven to 375F
Activate the yeast by adding it to the warm water with a touch of the sugar, set aside,
In a mixing bowl add all ingredients,
When the yeast is activated, add the mixture to the bowl,
Mix all ingredients until well incorporated,
After it's mixed transfer dough to a floured surface and knead the dough for an additional 5-10 minutes.
Set aside in a clean bowl and allow the dough to proof/rise to double its size,
After proofing is finished, punch down the dough and roll into a rectangle,
Add the filling on top of the dough and roll the dough,
Cut the dough into 12 equal pieces,
Set aside to proof one final time for 45 minutes,
After proof is finished add the cinnamon buns to a pan,
Bake for 15-18 minutes,
Remove, allow to cool,
Top with cream cheese icing,
Enjoy your delicious infused cinnamon buns!
Our second recipe is prepared by The Cannabis Cooking Company, an organization that helps consumers, enthusiasts and aspiring chefs cook with the cannabis plant. Cannabis Cooking Company offers classes that are informative, fun, and are a great way to get familiar with something that might seem intimidating. The company also offers the first culinary chef certification in Canada taught by certified chefs.
Brent Leitch from The Cannabis Cooking Company recommends pairing our Jack Haze with their infused cheesecake recipe.
Brent Leitch has worked in the Culinary industry for 19 years in some of the top Michelin restaurants in the world including The French Laundry in California, La Capinera in Sicily, Bo Innovation in Hong Kong, and Nahm in Bangkok. Brent is passionate and experienced about growing and cooking with cannabis. As a cannabis cooking instructor his goal is to educate people about how to cook safely with the plant, with an emphasis on precise dosing that meets each individual's needs.
"Jack Haze's uplifting notes of sweet citrus and subtle hints of pine enhance the cheesecake with a distinct cannabis taste; a perfect complement that doesn't overpower."
Recipe #2: Cannabis Infused Cheesecake with Graham Cracker Streusel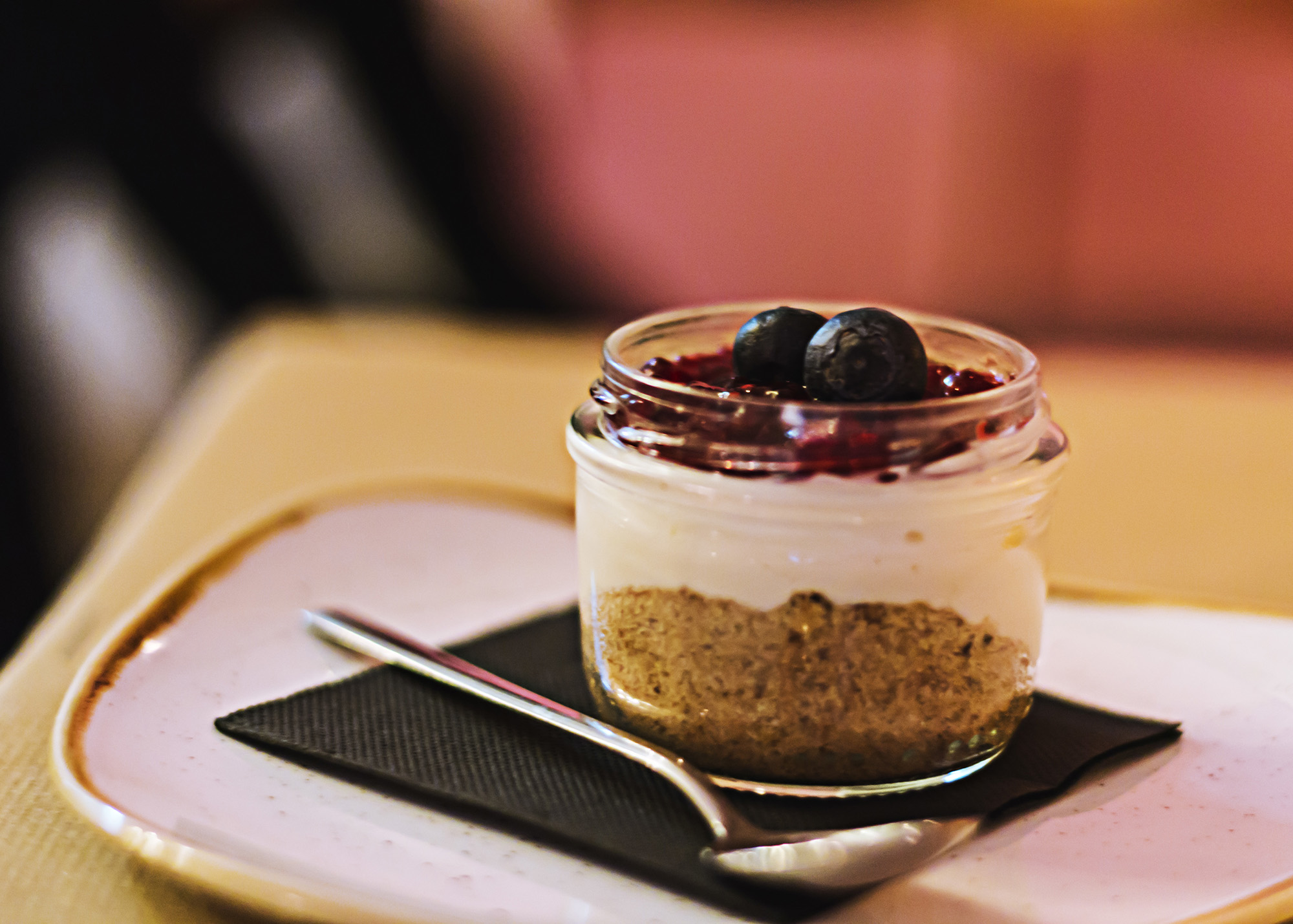 Mini Cheesecakes (makes 8)
Ingredients
500g Cream Cheese, Room Temperature
100g Organic Cane Sugar
2g Kosher Salt
3 Whole Eggs (140g)
5g Vanilla Extract
65g Buttermilk
65g Cannabis Infused Cream (passive decarboxylation method to preserve terpenes)
Equipment
8x 125ml Mason jars
Stand mixer, fitted with a paddle attachment
Fine Mesh Strainer or cheesecloth
Small pot
Small whisk
Spatula
Canning Tongs
Cannabis grinder or sharp knife
Deli container or pitcher to pour from neatly
Step-By-Step Instructions
For the cheesecake, heat the water bath with an immersion circulator to 80C.
Put the cream cheese, sugar and salt in the bowl of a stand mixer fitted with a paddle attachment. Whip well to combine. Stop and scrape the bowl with a spatula to ensure everything is fully combined and smooth.
Add the eggs, one at a time, making sure each egg is fully incorporated before adding the next. Stop and scrape the bowl again to ensure there are no lumps.
Add vanilla extract, buttermilk, and cannabis infused cream. Mix well to combine, scraping sides of the bowl often to ensure all ingredients incorporated with no lumps.
Strain mixture through a fine mesh strainer and cast into jars as directed. Wipe rims clean, and place lids on 'fingertip tight'. The goal here is tight enough that no water gets in, but not so tight that no air can escape. Pressure can build up and burst the jars if the lids are too tight! (No need to stress if this happens, continue the cooking process, the rest of the cheesecakes will be fine if a single jar bursts. This is extremely rare if directions are followed correctly). Label each jar lid with your name!
Cook for 60 minutes in the 80C water bath. Remove jars and let stand at room temperature for 10-20 minutes to cool down naturally.
Label well with the date and THC content. Refrigerate for minimum 2-3 hours before serving. Will last 7-10 days in the refrigerator.
Bonus Recipe: Graham Cracker Streusel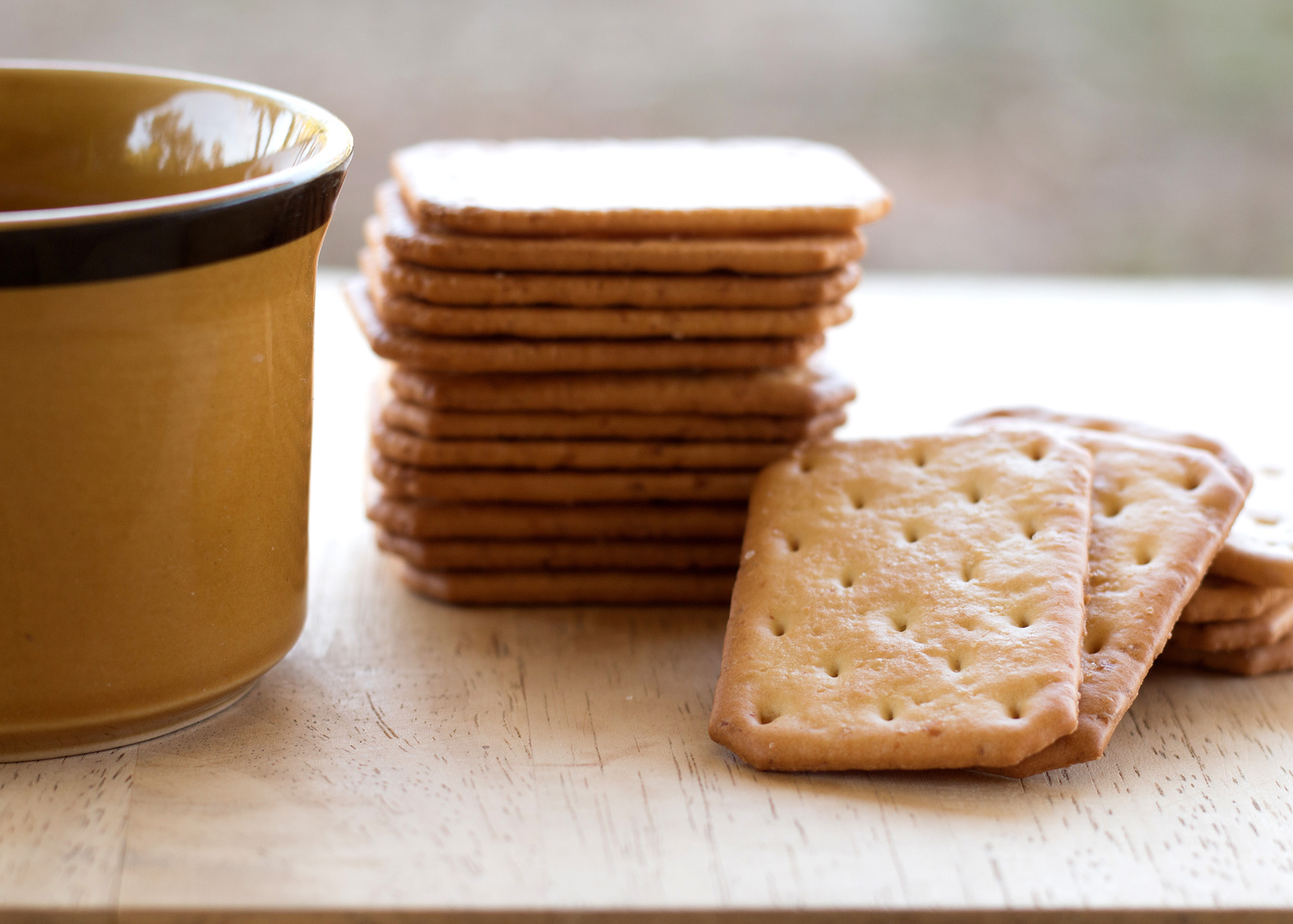 Ingredients
130g Graham Crackers
70g Unsalted Butter, Melted
30g Organic Cane Sugar
Step-By-Step Instructions
Preheat oven to 325F.
Crush Graham Crackers in a bowl or food processor to break them up.
Add melted butter and sugar. Pulse to combine.
Bake on a sheet tray for 18-20 minutes until golden brown, stirring half-way through. The mixture will get crunchier as it cools down.
Top cheesecake with your favourite jam, fruit puree, fresh berries or macerated fruit, and a sprinkle of streusel for added crunch. Mint or even a cannabis sugar leaf make excellent garnish options too!
Bonus Recipe #2: Cannabis Infused Cream Ingredients
1g 7ACRES Jack Haze, finely ground
75ml 35% Cream
Step-By-Step Instructions
Grind or chop up Jack Haze cannabis finely and place into a mason jar with 75ml of 35% cream.
Put lid on jar, very loosely. The top should not be submerged, the water level should cover the cream, but the jar should not float. Adjust water level accordingly.
Carefully place jar into a water bath with an immersion circulator set to 160F (71C), for 1 hour, stirring every 15 minutes.
Strain out cannabis using a fine mesh strainer or cheesecloth. Press to get every last drop of goodness you can.
*Note: This passive infusion method will help to preserve the terpenes.
Thank you for baking with us! We hope you enjoy. Share your 7ACRES Jack Haze-infused recipes with us by tagging @7ACRESmj on Instagram and Twitter for a chance to be featured on our page!
Don't forget to show The Wellness Soldier and The Cannabis Cooking Company some love as well.
Need to re-up? You can find Jack Haze in your area here.